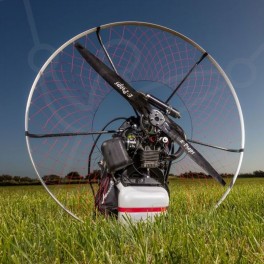 View full size

Display all pictures
Paramotor Adventure Pluma Carbon
The must of paramotor chassis:
Composed of carbon fabrics cut with lazer, the new chassis of the Adventure brand was tested at 15G with a weight of 125kg (a paraglider is tested at 5G).
The lightest of the market, it is intended for leisure pilots as for accro pilots.
This is a basic version without harness and without propeller.
The Complete Paramotor Packs are available here...