The wing of your dreams, your colors …
A unique wing recognizable among all with if you wish it your logo * (your name, your club, the icon of your dreams, ..) offered by ITV.
Visit the ITV page ITV notre page "CUSTOM" and let your imagination run free :
To place an order or for more information, contact MosAiles.
- Offer valid from 18 to 6 December 2019
- Delivery time 6-10 weeks depending on project
You simply want your logo * offered on a series sail: Subject to the stock available, send us your logo * with your request, delivery time 4 weeks.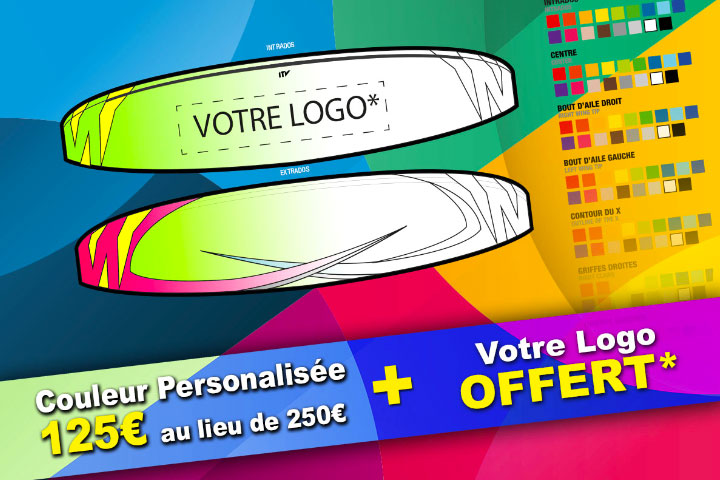 * Technical specifications of your logo offered: The 1st logo offered, in 1 color, dimensions 4m * 2m maximum, for more colors or complex logos thank you for contacting us. Offer limited to 1 logo offered by Client / Structure, for several wings contact us previously.